Welcome to our website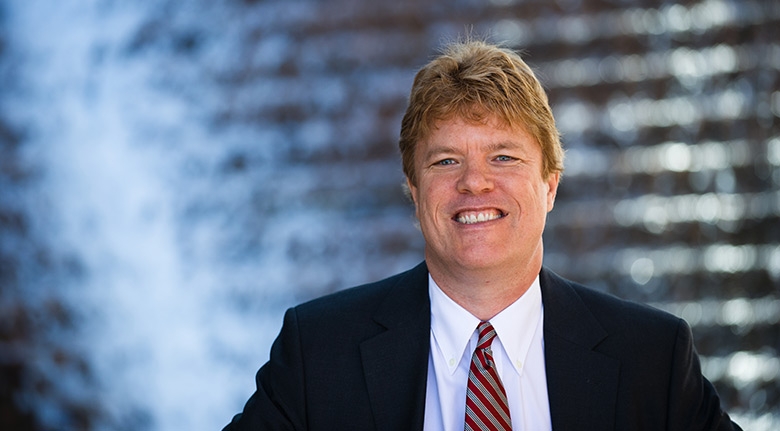 We hope you will find it informative and useful as a resource. Every attempt has been made to make the website interactive and user-friendly by highlighting problems, trouble issues, the reasons why petitions and visa applications are refused, and sharing important nuances of immigration law and its application by US government agencies. Please contact us if you have any questions.
This site is dedicated to immigration and visa benefits:
obtaining a nonimmigrant or immigrant status;
preserving, extending, or changing that status;
obtaining US citizenship;
accessing government information (e.g, through FOIA requests), and
dealing with unusual cases, such as

waivers,
mandamus lawsuits,
returning resident visas,
humanitarian parole,
relinquishment of green cards and citizenship,
transportation letters, and
reentry permits.
For those with visa problems — refusals (214(b)), findings of inadmissibility (e.g. material misrepresentations, unlawful presence, alien smuggling), revocation, administrative delays (221(g)) — please see our unique website www.visarefusal.com. On that site, you will find answers to common questions, information about how we can help you, and dozens of case studies illustrating how we have helped individuals with complicated and seemingly intractable problems.
For those with an interest in immigrating to the United States through the US investment program EB-5, we have created a one-of-a-kind website www.e-b-5.com to help those considering this program.
Of the hundreds of immigration lawyers offering you their services, our firm is the right choice for several reasons:
Excellence — we are recognized by our peers as experts in immigration law. We have
been invited to speak at immigration conferences and seminars (Boston, Los Angeles, Istanbul, London, Moscow, Kyiv, Minsk)
written books on immigration law
written numerous articles on various topics in immigration
been quoted and profiled in the press on immigration matters
served as a mentor for other immigration lawyers
spearheaded groundbreaking litigation and governmental policy changes
appeared as a US immigration law expert in court
Experience — the principal, Kenneth White, has more than 25 years of experience specifically in immigration law.
There is no substitute for experience. After tax law, immigration law is generally considered the second most complicated area of legal practice. Your case is potentially life-changing. You do not want to trust your immigration status to a "newbie" fresh out of law school, with minimal experience, or to a recent "transplant" from another legal field. These lawyers must research the law or contact mentors (like me) to answer their questions about your case. They will gain experience from the mistakes they make handling real cases — cases like yours. Our firm is the one others turn to for mentoring and guidance. Wouldn't you rather have us work directly for you to ensure your case is handled without mistakes?
We have handled immigration cases on each topic on this website. See our Case Studies section.
Kenneth White has had unique experience working overseas and interacting on a daily basis with consular officers, who are responsible to make final visa decisions. USCIS petition approval is not sufficient for visa issuance; it is only a prerequisite for certain visa categories. It is the consular officer who makes the final decision.
Our experience is well-rounded. Going well beyond the filing of petitions and applications, we have successfully represented individuals in filing appeals with the Administrative Appeals Office, requests for reconsideration of denied visa applications, lawsuits, and other "last" options, such as humanitarian parole.
Fighter — We have a different attitude: we fight for our clients. In contrast to other lawyers, we are NOT passive. We do not take a wait-and-see approach. We approach each and every case, your case, with pro-active and assertive steps designed to ensure your desired outcome. We will NOT back down on a case for fear of negatively impacting a future case. We are NOT afraid to file complaints or litigate. We go to bat for our clients and we stick with you. We relish the opportunity to achieve justice for our clients.
Direct Contact with Kenneth White — Many principal lawyers delegate important work to associates, paralegals, and translators so they are free to be the face of the firm — the "rainmaker". They are visible until they sign you up as a client, but once hired, you won't see them again. Not so with White and Associates. You will work directly with the principal of White and Associates, Kenneth White. This ensures accountability and quality.
Flat Fees — Most of our cases are handled on a flat fee basis — with a certain percentage of the flat fee payable at the start, and a percentage of the flat fee after the desired result. Many lawyers charge by the hour (up to $800!) with no cap on their fees. Many have other lawyers sit in on meetings or teleconferences — and charge fees for the time of both lawyers. With our flat fee system, you know your costs in advance and there are NO surprises.
Honesty — We have initiated a paid consultation policy to give our potential clients an honest, objective assessment of the case. Lawyers who provide free consultations cannot earn a living on "free consultations"; many will tell you that you have a case, when you don't. Many clients fall prey to cheap notaries, visa consultants, and travel agencies who are, for good reasons, not authorized to practice law. They are often incompetent; unethical; and dishonest. You are answerable for their mistakes, which can sometimes lead to permanent bans from entering the United States.
Your case is far too important to trust to inexperienced lawyers, delegates, cheaper alternatives (notaries, consultants, etc.) or yourself. Don't try to navigate this extremely complex legal process without an experienced, honest lawyer who will fight for you. We welcome the opportunity to speak with you directly about your case. Put our experience and expertise to work for you. See how we have helped others in the Case Studies sections of this website and www.visarefusal.com
We look forward to meeting you in our Los Angeles, CA office or via Skype. We are ready to help you achieve your visa and immigration goals.